Sean Ferguson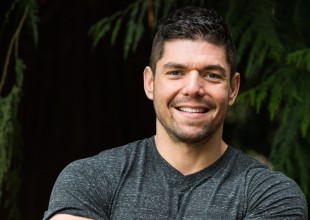 Why I am Shadow Fitness
The enthusiasm, knowledge, and reputation that all the affiliates and endorsed athletes at Shadow Fitness have is not only impressive but completely peaked my interest to become affiliated with them and their values.
I live my life by the same principles "Pentiples". I am a very idea driven and naturally inspired individual who thrives on figuring out what it takes to not only be the best at what I do but also in ways in which will inspire others to jump on board and be a part of something great. I feel the 5 "Pentiples" embodies similar principles to my life. They resonate with me because as a bit of a perfectionist myself, I need to remind myself that you can not succeed without failure. If a team of people I work with also embraces the same concept(s), then I feel very comforted knowing that. Which leads me to synergy, which I've found holds true in my life, after building friendships through my church and in the fitness industry, being able to reach out for help or to extend my services to others. When I need motivation sometimes, I personally can reach out to those that have a positive mind-set, strong moral values, and ethics and count on them to help me stay focused with any endeavor. The "Pentiples" give me a sense of grounded-ness, reminding me to continue to push and to stay motivated, to constantly move forward (in the right direction), even if sometimes it is the harder way.
I knew after going through some big life challenges in 2011, that I needed a fresh start towards my life's dream. Which is to own my own business and help people in Seattle and beyond in the fitness world. Having core values and beliefs to lean on and live by is not only crucial but vital as well for when I personally slip and also keeps me grounded when at the top of my game. One must as I've said, "maintain a sense of grounded-ness but always be looking up".
My personal mission is to inform, instruct on exercise and nutrition while utilizing a common theme: Mindfulness. My passion has been providing each individual with a new sense of awareness of the mind and body through resistance training in private "one on one" and through my unique group training programs. I believe my approach delivers a path that is informative, fun, and provides all the tools necessary to be successful and stay successful! Basically, look and feel better..........while having a smile on your face.
Follow Sean at his new site at:
www.informedmovement.com
and at
https://www.facebook.com/pages/Mindful-Health-and-Fitness-LLC/493704580728197
Biography
I began as a certified personal trainer over 7 years ago and continuously add to and update my current 4 nationally recognized certs. I started at a private gym in Seattle, where I not only found a passion for working with a wide range of clients but quickly moved into management as well. I had found that working with fitness-enthusiastic people truly brought out a deep driven passion in me. This realization assisted my leadership and coaching skills for my own client base, staff, and for other fitness-enthusiastic members as well.
Over the course of being a personal trainer, I have developed all kinds of specialty fitness classes such as HIIT boot camps, seasonal workouts, and countless individual customized fitness programs.
Throughout my health and fitness career I learned to balance expanding my knowledge in the fitness industry, improving my position as a manager, dedicated trainer, and becoming a reliable asset to my colleagues. I strive everyday and every session to improve my education and make the client experience enjoyable, educational, and memorable.
I have been blessed to work with many people/clients from a plethora of backgrounds and experiences. Each and every employer, coworker, client, and gym member I have come into contact with has filled my life with priceless and countless rewards. I know I would not be where I am today if it was not for their input and support. This amazing life path of health and fitness that God has put me on, continues to keep me inspired and steadfast in my efforts to be the best I can be in this industry and provide outstanding service to this wonderful community of Seattle.
Credentials
• The Epicenter ~2007-2010, CPT/ Asst. Fitness Director
• David Barton Gym ~ 2010, Training Manager
• 24 Hour Fitness ~ 2010-2013, Master Tr./Asst. Fitness Manager
• Founder/Owner Mindful Health and Fitness ~ 2013 - Current
• Founder/Owner informedmovement.com~ 2013 - Current
• NASM – Certified Personal Trainer (NASM CPT, PES, FNS. CES)
• Half marathon finisher~ 2007-2010 Seattle, WA, Vancouver, BC, Hood to Coast Relay
• "Walk MS" Participant~ 2010-2013
• NPC Emerald Cup (Open men's middle weight division) ~2012-2013 Seattle, WA
• Emerald Cup ~ 2013 All Natural Open Men's middle weight | 1st, Vancouver, WA
• Shadow Fitness Affiliate and Member ~ 2014-Current
• CPR certified - AHA
• TRX Suspension Level 1 certified