PR Lifting – Quality Fitness Gear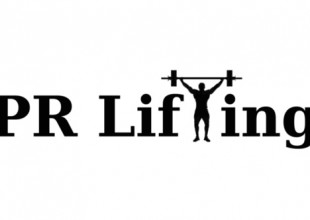 Why I am Shadow Fitness
Working with quality people and holding a high standard for yourself and those you work with is so important for personal and professional growth. This is the focus for PR Lifting and what it means to be a part of the Affiliate Program. Our goal is to strive to provide better tools in helping people achieve their goals while enjoying their journey. Shadow Fitness and their affiliates align with our core values and goals of helping our community grow.
Biography
PR Lifting is owner run and operated by Anthony Bader. Anthony is passionate about Olympic lifting and supporting the Crossfit movement. Anthony sets the standard for customer service when it comes to fitness equipment and strives to be the "go to" shop for all performance training gear in the Pacific Northwest.
PR Lifting supplies the Northwest with quality bumper plates, weightlifting bars, kettle bells, squat racks and other performance training equipment. Whether you are setting up your garage, outfitting a new gym, studio, or "Box", PR Lifting offers competitive pricing for the best quality products.
We strongly support our local community of athletes, Crossfitters, trainers, and weightlifters and offer affordable delivery for anyone in Western Washington.
To offer the best competitive prices, we are only open (3) days a week, which allows us to take care of shipping, receiving, local deliveries (we even personally deliver to Portland every month), meetings and other administrative tasks without taking on additional employee costs. Check out our product list below:
http://www.prlifting.com/
Lastly, we do not believe in "just in time inventory" because of certain risks attached to this method but it means that the end cost for every item is better for our customer.
Because we order in bulk and don't spend much on non inventory overhead, we are able to offer better quality items at better prices than anyone in the Pacific Northwest!
Credentials
PR Lifting ~ Founded 2012
• Shadow Fitness Affiliate and Member ~ 2015
Check out what our customers have to say about us here :
http://www.prlifting.com/reviews/