Lifestyle Chiropractic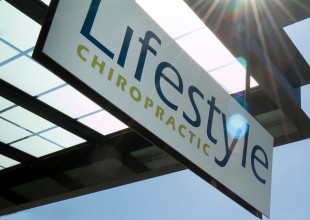 Why I am Shadow Fitness
Imagine.......
A place where you and your family can go for true HEALTH care; where the doctors listen to your needs and provide care with a gentle touch; where the focus is on staying well rather than simply getting well.
That place is here… Lifestyle Chiropractic!
Joining Shadow Fitness has allowed for a wider access to professionals in the area of health and fitness as well as introducing our community to the benefits of making healthy lifestyle choices.
Find us at:
http://mylifestylechiropractic.com/
and Follow us on Facebook at:
https://www.facebook.com/pages/Lifestyle-Chiropractic/180741816931?fref=ts
Biography
Lifestyle Chiropractic has been in the heart of the Seattle Greenlake community for 10 years. It was recently taken over by Dr. Niall Dillan in January 2015. Lifestyle Chiropractic combines the latest methods and principles of Chiropractic with in-house Sports Rehab and Massage Therapy. The goal is to optimize our clients' biomechanical/neuromuscular function to allow for their bodies to access their highest potential of performance and recovery while minimizing potential for injury.
Dr. Niall Dillan is originally from Seattle, and grew up in Edmonds WA. He finished his doctoral degree in 2011 at Life Chiropractic College West in Hayward, CA and has been practicing in Seattle ever since. Dr. Dillan started seeing a Chiropractor at an early age and has been receiving Chiropractic care throughout his life and personally promotes the idea that a healthy spine is essential to a healthy life.
Besides being a Chiropractic patient Dr. Dillan finds regular exercise and a healthy diet are pillars to a properly functioning body. You can find him many days out of the week running around Greenlake. In his free time Dr. Dillan enjoys outdoor activities like hiking, fishing, skiing and boating with his friends and family.
Credentials
At Lifestyle Chiropractic we are:
Dedicated to providing the highest quality health and wellness care to individuals and families of all needs and concerns. Developing lasting, trusting relationships with our patients by educating and empowering them to make informed choices towards a healthy lifestyle. Committed to being an enthusiastic resource for our patients and an integral component of our community.
• WA State Licensed Chiropractor
• Chiropractic License 2012 - Current
• Sports Rehab
• Kenisiotaping
• Graston Technique
• Massage therapy
• Shadow Fitness Affiliate and Member- 2015 - Current