Kelli Wood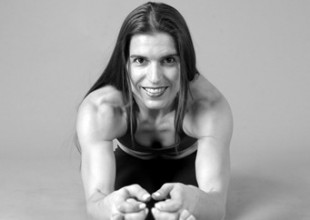 Why I am Shadow Fitness
Shadow Fitness is a great resource for those seeking expert coaching and training advice. It is always important to continue learning. By recognizing and appreciating the unique knowledge of others I continue to grow personally and professionally as a personal fitness trainer/wellness coach. It is an honor to be affiliated and a part of a team that not only helps others with accountability but establishes a standard among health and wellness professionals.
By surrounding myself with like minded individuals I am empowered as a person to achieve my own dreams. My self esteem improves with each relationship built and goal met. I hope to offer this same support to each and every one of my clients so that they experience the confidence that develops from achieving a simple goal with the guidance of a trusted friend.
Be sure to follow Kelli at:
http://www.kelliwoodfitness.com
Biography
Kelli Wood established Performance Fitness, a personal training and wellness company, with a mission to empower individuals to realize their full potential. She develops unique fitness programs tailored to the desires and needs of each client. Her intention is to guide the overall development of physical performance through movement, create active lifestyles through positive coaching experiences, and inspire individuals to maintain an optimal level of strength and endurance relevant to their personal health goals.
"I wish to instill personal confidence in each of my clients by addressing the areas of strength, endurance, and flexibility. Working on each of these components in the somatic form initiates a process of applying them both physically and mentally throughout life."
As a former competitive gymnast in the state of Washington, Kelli has always been fascinated with movement and challenging her physical boundaries. After earning a spot on the Husky Cheer Squad her freshman year at the University of Washington, she was introduced to weight lifting. Coaching others always felt natural to her as a gymnast and cheerleader so it was an honor to help the team as an assistant coach after graduation. Her experience as a gymnast, cheerleader, and coach inspired her career in personal training.
She became a certified trainer in 2002 and started her own business in 2005. In an effort to reach more people and grow as a personal trainer, Kelli completed her Health and Wellness Certification in 2013. It has taught her to be more effective with coaching and training clients no matter what stage they are at in the process of change. As an independent business owner she can provide a variety of training locations, such as corporate, studio, or the great outdoors.
"Creating a vision and setting realistic goals is one of the most powerful tools for personal success."
Credentials
• WA State Competitive Gymnast, Level- 9
• Gold's Gym ~ 2003 - 2004, personal trainer
• Bellevue Place Club ~ 2002 - 2005
• National Cheerleading Competitor, ESPN
• Health Fitness Specialist, ACSM
• Certified Strength and Conditioning Specialist, NSCA
• Health and Wellness Coach, Wellcoaches Inc. - 2013
• H.I.T. Group http://jawarrenhooker.com/
• Personal Trainer ~ Vulcan Inc. 2006 - Present
• Personal Trainer ~ Valve Inc. 2014 - Present
• Personal Trainer ~ Itex Corp. 2015
• Own & Founded Performance Fitness ~ 2005 - Current
• Shadow Fitness Affiliate and Member, 2015 - Current