Kate McCoy – LMP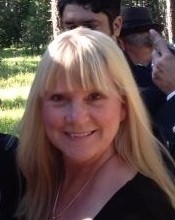 Why I am Shadow Fitness
Shadow Fitness and their Affiliates all center around a common set of values that bring them all together, thus creating what is and feels like a community. This truly speaks and aligns with my business and personal values.
A quote from Ron Kurtz sums up my own professional philosophy:
"The therapist must have a presence and a willingness to stay honest and open and to love. It's not technique, though skill is needed. It's even more than attitude. It's part of balanced and centered people that they come to important relationships as whole people, with everything they have and are. There's just no other way to do this work."
Biography
I have been a Licensed Massage Practitioner since 1985. I got my first license in Oregon and then went on to study further at the Swedish Institute of Massage Therapy in NYC, the country's oldest massage school. I have worked in 3 states and have been practicing in Seattle since 1990. I work with pregnant women, athletes, people recovering from car accidents and other injuries or those suffering from chronic pain left from old injuries or repetitive work. I currently work in a skylit studio in my Ballard property and at the Capitol Hill Chiropractic clinic.
My goal is to help improve the quality of life for those experiencing pain and dysfunction, not simply during the bodywork session, but also through education about exercise, nutrition, and developing an understanding about how overall life practices such as posture, sleep, and work positions, can impact our bodies. I strive to be a general health resource to my patients. I treat the whole person.
My trademarked motto is "Pain is inevitable, suffering is optional."
I really believe we can take a proactive approach to our own health. Having recovered from several injuries, accidents and surgeries myself, I know firsthand about both the initial pain of a trauma and the pain of rehabilitation. I bring a strong sense of compassion and a deep understanding about pain; its causes, repercussions, and methods for dealing with it to my massage practice. After 30 years of massage, I still feel as motivated as ever to help others heal.
Follow Kate at:
www.katesmassage.com & Facebook - KateMcCoy
http://www.yelp.com/menu/kate-mccoy-lmp-seattle
Credentials
If you're looking for a professional massage therapist, you've come to the right place. Over 30 years as a massage therapist, specializing and certified in Neuromuscular Therapy, pre and postnatal, deep tissue, trigger point, hot stone, and Swedish massage. I am a Regence Provider and am listed on amtamassage.org website.
• WA State Licensed Massage Practitioner 1990 - Current
• Oregon State License Preparatory Course - 1984 -1985
• Swedish Institute of Massage Therapy - 1998
• Certifications through Crafted Touch, Paul St. John Institute of Natural Health, Pre and Perinatal Massage Therapy, & Hot Stone Massage 1990-2009
• Always Wellness and Chiropractic - 2010 - 2012
• Capitol Hill Chiropractic - 2008 - Present
• Teaching experience at Lane Community College - Eugene, OR 1985-1987 &
at Seattle Massage School - Seattle, WA 1991 - 1993
• Shadow Fitness Affiliate and Member- Current
• Private Practice, 1985 - Present