Heidi Stiley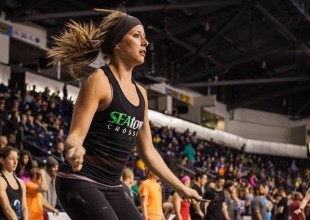 Why I am Shadow Fitness
I believe each and every person is capable of achieving anything they set their mind to. It takes hard work, determination, consistency, sweat, and it will hurt sometimes. Although, with these things comes the great reward of reaching your ultimate goal. By surrounding ourselves with people who have similar goals and lifestyles, we are setting a strong foundation that success is built upon. Sometimes goals can be overwhelming and scary, but this is where Shadow Fitness comes in. We are your Shadow, to push you to your limits to achieve great things. If you are ready to finally start your, "I'll start tomorrow", you are in the right place! Together, we can do it!
Biography
Heidi has lived a life nothing short of active since she was a child. Her passion for health and wellness started while growing up as a competitive inline speed skater. Inline speed skating built a strong foundation of work ethic, drive and discipline that has spilled over into every aspect of her life.
Taking her passion in life to the next level, Heidi pursued a B.S. in Exercise Science. Throughout her years at Central Washington University, Heidi competed on the collegiate cheer leading squad.
During her college years, she did extensive training with special populations. In working mostly with geriatric clients, she found great reward in improving their quality of life by providing activity and exercise. Including the geriatric population, Heidi has worked with kids, cancer patients, chronic kidney disease, stroke patients, diabetes, women facing menopause, and athletes.
Today, she stays busy traveling the world as a flight attendant and lifestyle coach. When she is not running oceanside in Maui, or biking the trails in Anchorage, she loves staying active in her beautiful state of Washington. Avid "CrossFitter" and runner, she loves helping others make healthy lifestyle choices to achieve their goals, by leading a life of positive example!
Credentials
Bachelors of Science in Exercise Science, Central Washington University
Lifestyle Coach/Personal Trainer, Shadow Fitness
Strength and Conditioning Coach
First Aid/CPR Certified